CIM Mobile
CIM can be accessed on a mobile device either directly through the browser, or via our mobile app, which provides an 4 digit authentication mechanism to save time in not having to enter a username and password each time.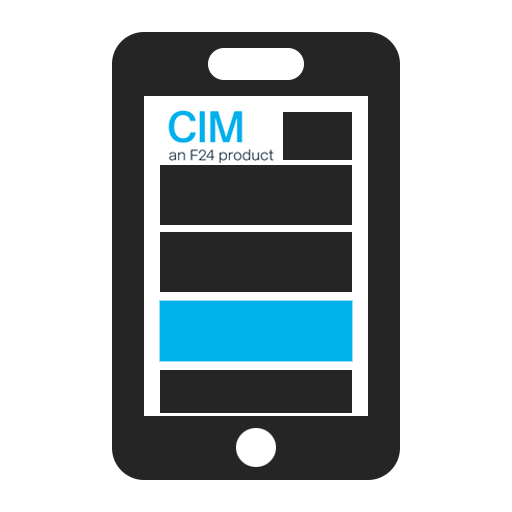 In most cases, a response must begin immediately and regardless of where responders and key members of the organisation are. The good news is, as long as you have an internet connection you can access CIM using your smartphone or tablet wherever you are in the world. CIM mobile supports the vast majority of our core modules, giving you the tools you need to respond from the digital comfort of your portable device.
Using CIM mobile, you can:
Register a new incident and mobilise your team using email, SMS, voice (and soon, push notifications!)
Set up and initiate conference calls
Quickly access contact information for your team members
View and update the log
Access your checklists, action cards and tasks
View your plans
Register, view and distribute media information
Much more
With CIM, you can be confident that your organisation has the tools to respond, no matter where or when.
Mobile Optimised Solution
CIM Mobile is optimised for handheld devices and automatically adjusts to fit your screen. Users can add shortcuts to their most used or most important functions, providing rapid access to key information and functionality at the touch of a button. Our mobile framework has been tried and tested by the largest players in the mobile market and can be used on almost any internet enabled device.
Do you have any questions regarding our products or services?